We consider our clients as co-creators of our products by garnering valuable feedback through product reviews, user interviews, usability tests, design workshops, and your requests to CSMs. Taking a look at our product roadmap, you can see that all of the features and enhancements that we've plotted out this year are either feature requests from a majority of our clients or enhancements that we discovered from studying clients' needs.
We heard your comments and suggestions and we're excited to share with you some of the cool new features we'll be rolling out to Sprout HR this 2019. We've also included sneak previews of how some features are going to look.
Timesheet Locking
The timesheet locking feature ensures that your payroll processing remains undisturbed by employees filing last minute applications. It allows you to lock attendance items for the upcoming payroll period at a specified duration.
Timesheet lock set-up: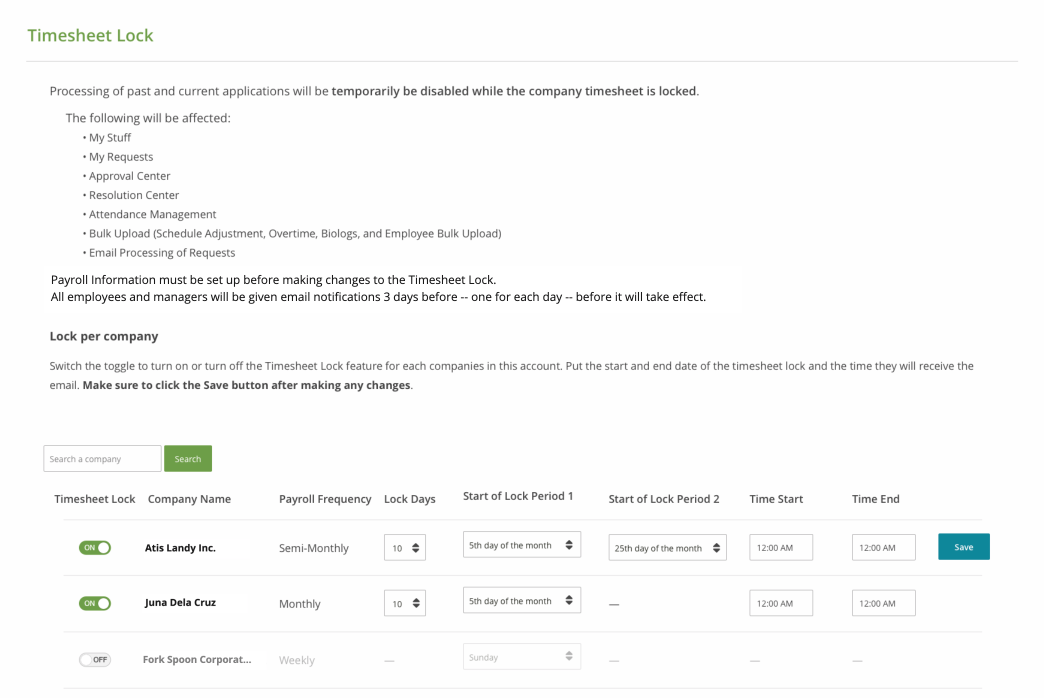 Upon locking of Timesheet, users will not be able to send applications and resolve attendance related conflicts:
Date-Tagging of Schedules
Say goodbye to plotting out rotating schedules using schedule adjustments! Date Tagging of Schedules allows you to set effectivity dates for shifts per employee or en masse. With this, you're able to plot schedules for a specific time frame. Changes will be recorded in the attendance report.
Set effectivity dates for employee profile schedules:

View past and upcoming schedules:
Pre-made alerts
Send alerts for managers and rank & file employees based on specific triggers such as regularization, start date, and performance evaluation schedules. These alerts are customizable! We'll be starting with these alerts and we will continue to add more such as for memos, attendance disputes, etc.
Compensatory Time Off (CTO)
Convert overtime hours to half day or whole day leaves. Administrations managing managers' offsets would benefit most from this. No more adding leave credits manually for managers who have rendered OT hours.
The CTO Leave type is created for HR Champions to activate:
A new OT Classification for Compensatory Time Off is shown in the dropdown of the OT application page. Once approved, the OT hours will be converted to Leave Credits:

Users are able to use the converted leave credits to apply for CTO:
HR Library
This feature serves as a storage for employees to gain access to company documents such as employee handbooks, HR Forms, circulars, or any document that you wish to make public to all employees.
​
We love getting feedback so you'll be hearing from us from time to time to conduct user interviews, usability tests, or product reviews to help us understand how we can make a specific feature or generally our product better to suit your needs.
You'll be hearing from us again soon on what we have planned this year for Sprout Payroll.
Looking forward to continuously building our products with you!